EXTENTS: Lossy/Lossless

Lossy/Lossless
is the inaugural exhibition in the new M&A Storefront, presenting an architectural diorama by
EXTENTS
. The installation assembles a handful of Sunset Boulevard's past and future objects. A custom made tableau wraps the walls with markers of the boulevard's history, as well as signifiers of its nascent development. Piles of tires from a bygone flat-fix co-mingle with newly installed bike racks; payphones abut boutique placards. Some elements appear ghostly and translucent while others are willfully pixelated – each caught in a moment of disappearance or loss.
Curator, Materials & Applications, Los Angeles, March 9 - June 15, 2019.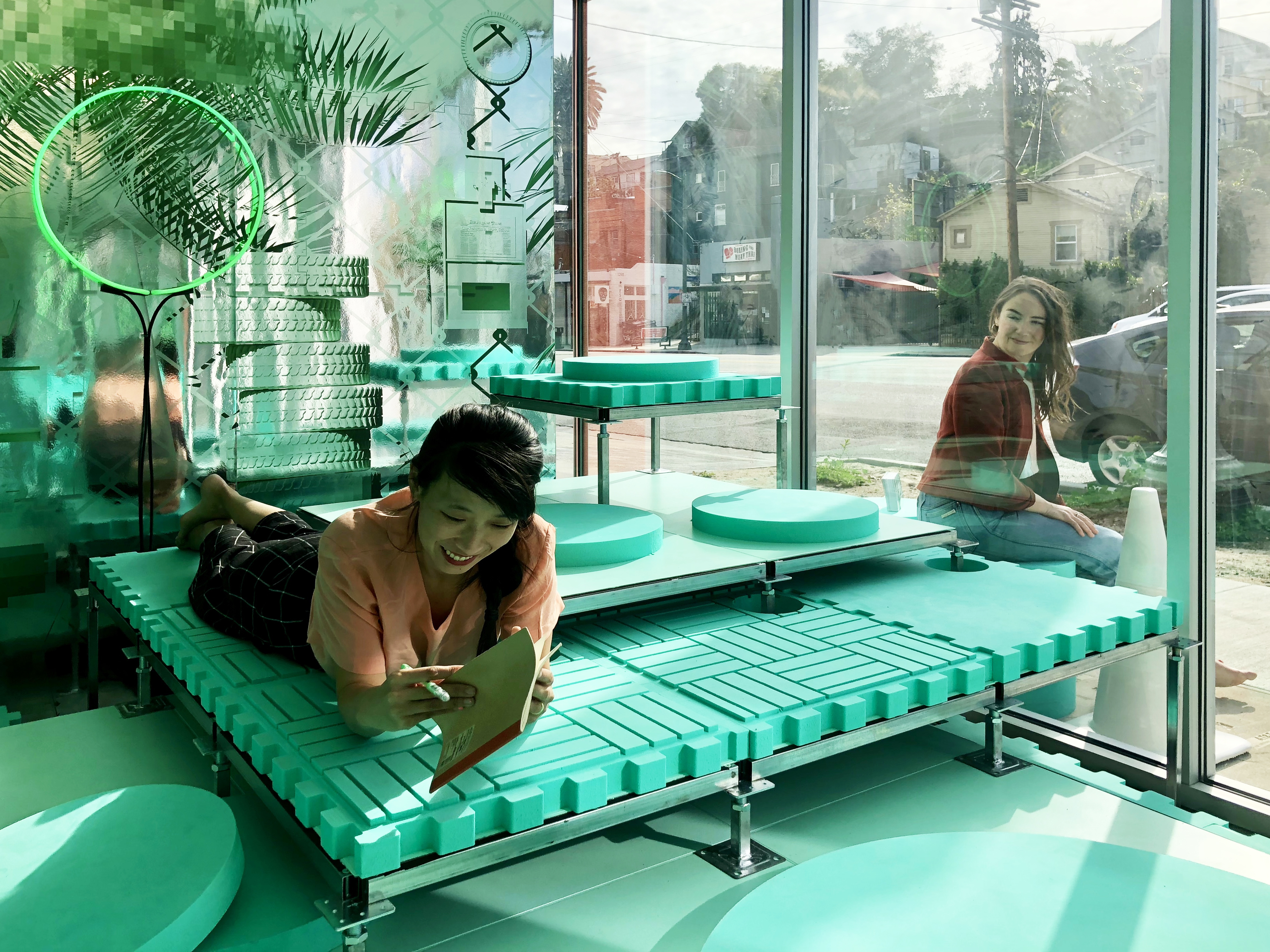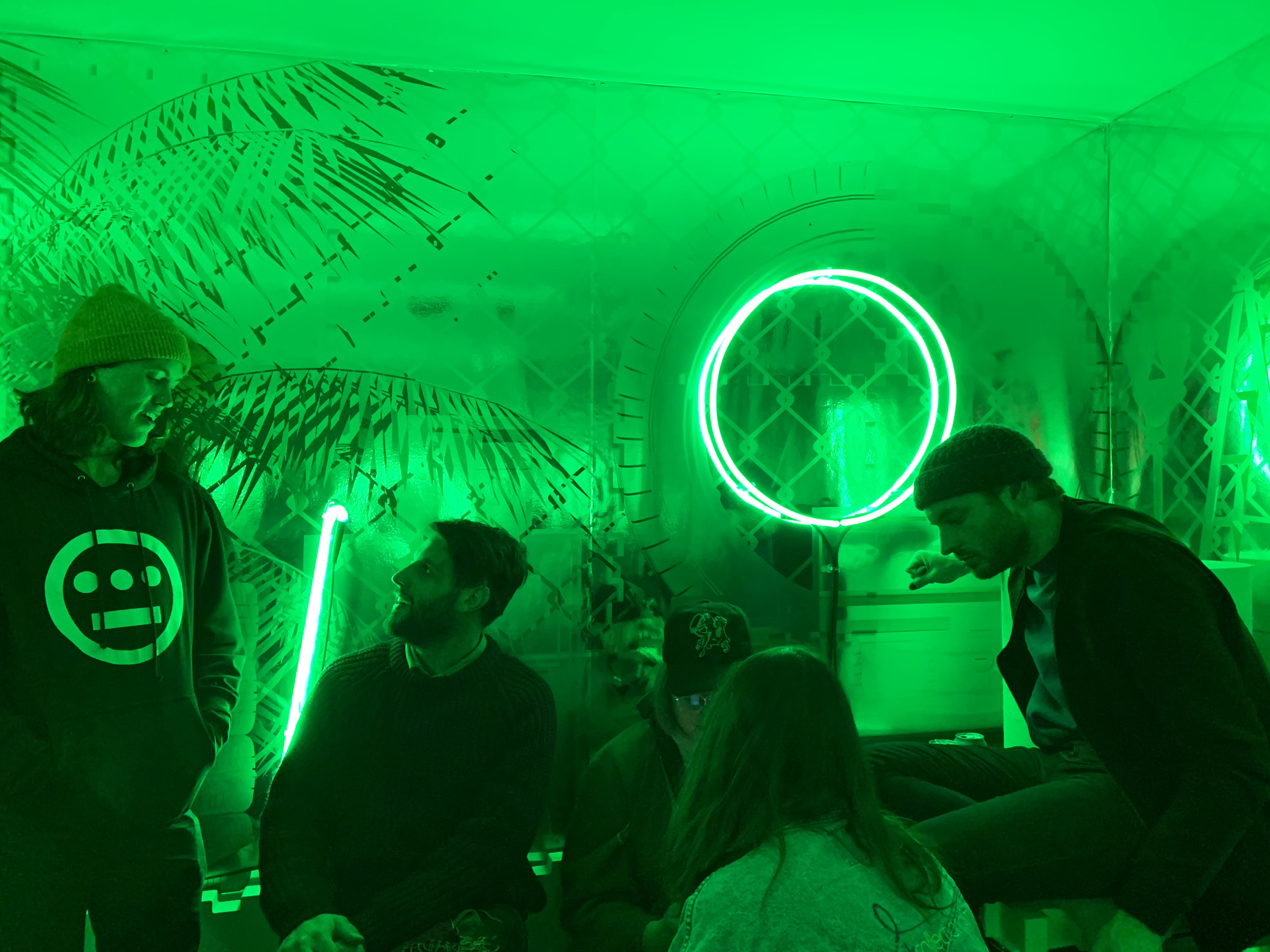 Installation view of Lossy/Lossless by EXTENTS.